HONDA ADVANCED 4-STROKE TECHNOLOGY
In 1953, Honda released a general-purpose engine developed for agricultural equipment. Since then, Honda has powered a staggering total of more than 100 million power products. Honda engines have long been recognised by the contractor, construction, farming and rental industries as the leader in providing reliable, quiet and fuel-efficient power.
It all starts with the legendary Honda 4-stroke engine. The heart of our hard working power equipment, Honda engines deliver durable performance, easy starting and provide ample power under the toughest kiwi conditions.  
When looking for quality equipment for the worksite or on the farm, Honda's industrial pumps, generators and engines are developed with the features, quality and reliability to get the job done.
Honda also delivers reliable, hardworking equipment you can depend on around the home or campsite, as it does in the commercial environment.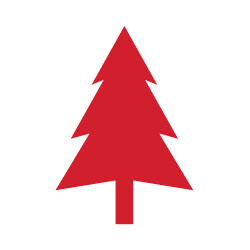 FUEL EFFICIENT & ENVIRONMENTALLY FRIENDLY
---
Honda's 4-stroke engine technology offers superior fuel economy using approximately half the fuel of its 2-stroke counterparts. Its low vibration engine reduces user-fatigue making it the perfect engine for high-usage power equipment. Cleaner burning performance, low vibration and noise also mean it's much healthier for the environment and the operator – they are built like no other.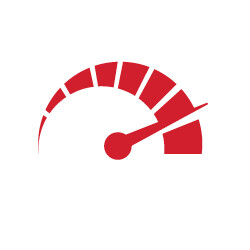 POWER AND TORQUE
---
Larger diameter valves maximise the power output and support performance over its entire speed range. Whether cutting through long dense grass or tilling soil, Honda Power Equipment remains consistent in its strong torque and powerful delivery.

4 Year Domestic Warranty
---
Selected Honda power equipment comes with a 4 year domestic warranty* and with regular servicing by a Honda authorised dealer, using only Honda Genuine Parts and Accessories, your Honda product will work hard around your home for many years. Honda's comprehensive nationwide dealer network has New Zealand covered with highly trained technicians and knowledgeable sales staff to help you make the right choice.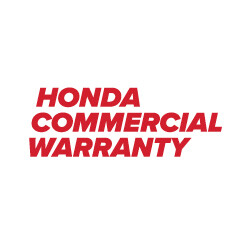 Commercial Warranty
---
When it comes to commercial power equipment, you need a product that you can rely on to get the job done and to cover you and your business. It's no wonder Honda is the number one choice for contractors when it comes to power equipment.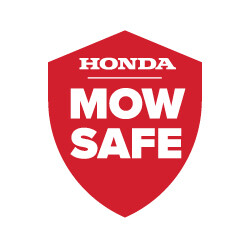 MOW-SAFE TECHNOLOGY™
---
One of Honda's most recent innovation is its Mow-Safe Technology™. Honda's all new mower range incorporates this latest safety feature to protect you and those nearby from potential hazards. The technology allows for the rotating blades in the mower to stop within 3 seconds of releasing the handle. The Mow-Safe Technology™ is available on the models in the following two versions:
ENGINE BRAKE. Added safety with Honda's new Mow-Safe Technology™ – stops the blades and engine within 3 seconds upon release of the handle.
BLADE BRAKE. Added safety with Honda's new Mow-Safe Technology™ – stops the blades within 3 seconds upon release of the handle, whilst the engine continues to run.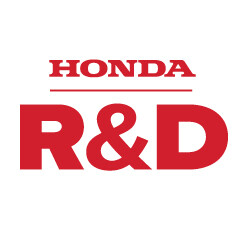 Safety through Innovation & Technology
---
Through technology and innovation, Honda has developed increased levels of protection. As a leader, Honda looks beyond government regulations and studies real world situations to develop its safety technology. What better reward could come from Honda's diligent research and tireless development efforts than the knowledge that the end result is "safety for everyone".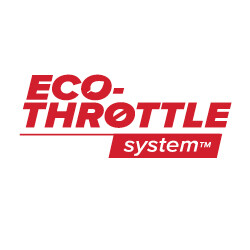 Eco-throttle™ System
---
ECO-THROTTLE™ SYSTEM Eco-Throttle™ System Fuel economy, quiet operation and low emission levels. Exclusive to all inverter model Generators. Honda's Eco-Throttle™ system automatically adjusts engine speed to the optimum level, given the usage load, through a load dependent speed control-type governor. This not only results in excellent fuel economy, but also makes a quiet generator even quieter. Eco-Throttle™ is standard on all inverter models.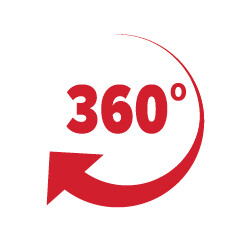 360° Operation
---
As the world's lightest OHC engine, the Honda Mini 4-stroke engines require no fuel/oil mixing, and runs at approximately half the operating cost of comparable 2-stroke engines. A full 360° "any-side-up" operation means you can use and store the VersaTool in any position, and take advantage of the exclusive rotary-slinger lubrication system. The carburettor is equipped with an accelerator pump for fast, easy acceleration, and an efficient port configuration and large diameter valves maximise power output.
HONDA'S ADVANCED 4-STROKE ENGINE TECHNOLOGY
---
Honda are pioneers in 4-stroke engine technology and continue to lead the way in producing top of the range engines with superior performance and power. There are countless benefits to Honda's 4-stroke engine technology. Each engine efficiently delivers powerful, quiet and clean performance.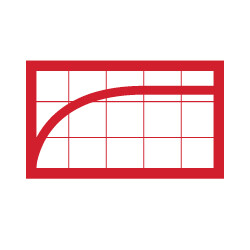 D-AVR OUTPUT VOLTAGE STABILITY
---
The D-AVR uses a microcomputer to precisely control output voltage, providing high quality stable electricity. The D-AVR offers a greater level of stability than conventional AVR types resulting in reduced load on the devices being driven by the generator, increasing their life and facilitating 100% performance.
 Please Note: Honda Outdoors Dealers (Red) supply the full Honda Power Equipment range. Honda Stockists (Blue) may only supply selected Honda Power Equipment products.