honda home solutions - back up power
Honda Home Solutions has you sorted for all your home back up power needs. 
Whether you live in a remote area; or a location subject to power cuts, impacted by weather events or you just want a reliable back up power option for your home should the worst ever occur – Honda's Home Solutions are perfect for most home power situations.
Honda Generators are designed to deliver reliable, consistent power. Ideal for sensitive devices and home appliances. When the mains go off, you can easily switch to your Honda back up power solution and get all your essentials back on.
Honda has a range of options to meet your needs, from portable Gene's you can fit in the shed, to units that connect direct into your homes power supply and can be wired to auto-start if the power goes out. 
Explore the generator range below.
be prepared with a home start kit

Be prepared for anything with Honda Home Solutions Home Start Kit. Suitable for the EU70iS with 32Amp Plug model generator.
Home Start Kit Includes: Power Transfer Switch Box + Plugs & Cable
The Pre-wired 63A manual power transfer switch box is suitable for single phase 63A installations. 32A, 6mm flexible single-phase cable, 10m long with 32A PCE plug and socket. The power transfer switch box is pre-wired and ready to be installed by a certified electrician. Installation will need to be certified by an electrician once it has been installed.
popular back-up generators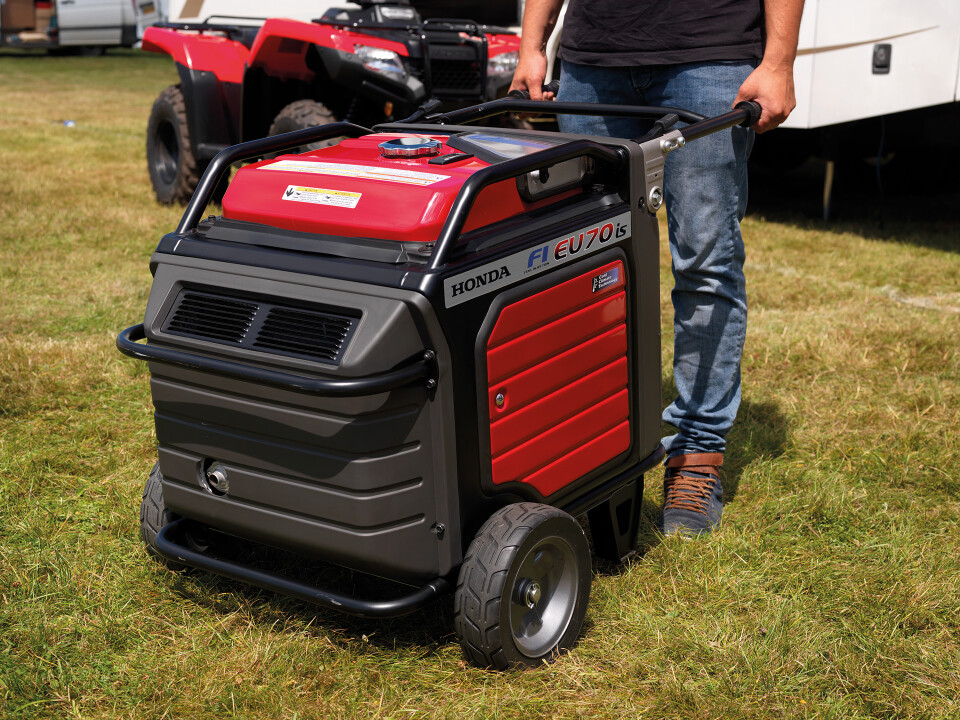 EU70iS
---
The largest inverter generator in the Honda line up. The EU70iS is fuel injected for great fuel efficiency, allowing up to 18 Hours runtime on a single tank of fuel.* 
The EU70iS offers three options. With standard plug, 32Amp plug or 32amp plug with auto start for permanent home back up options. 
Triple chamber construction makes for quiet running, push button electric start comes standard and there an optional two-wire auto start option for home back up needs.
*18 hour runtime based on 1/4 output with eco-throttle on.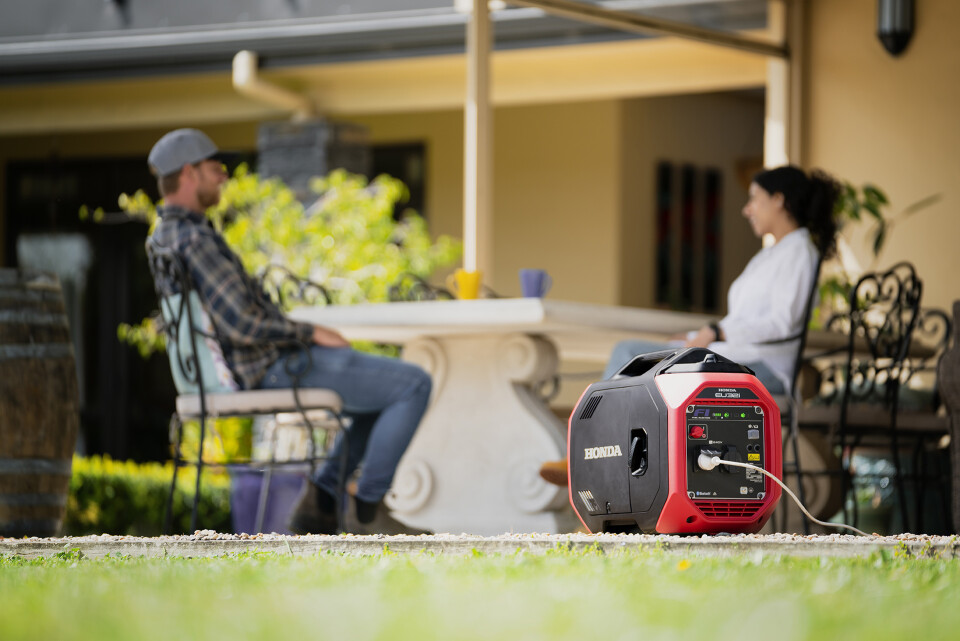 EU32i
---
The EU32i is Honda newest portable generator. Red Dot Design Award winning, the EU32i is the first generator of its class to be powered by a fuel-injected engine. Delivering reliable power in a class leading lightweight package. 
The smartphone app allows you to monitor function, turn eco-throttle on or off and activate a remote stop. While starting is as simple as turning the switch and pulling the cord. It can run for up to 8.6 hours on a fuel tank.* 
Ideal for powering a couple of essential devices with the benefit of being highly portable and fuel-efficient. 
*With eco-throttle switched on at 1/4 output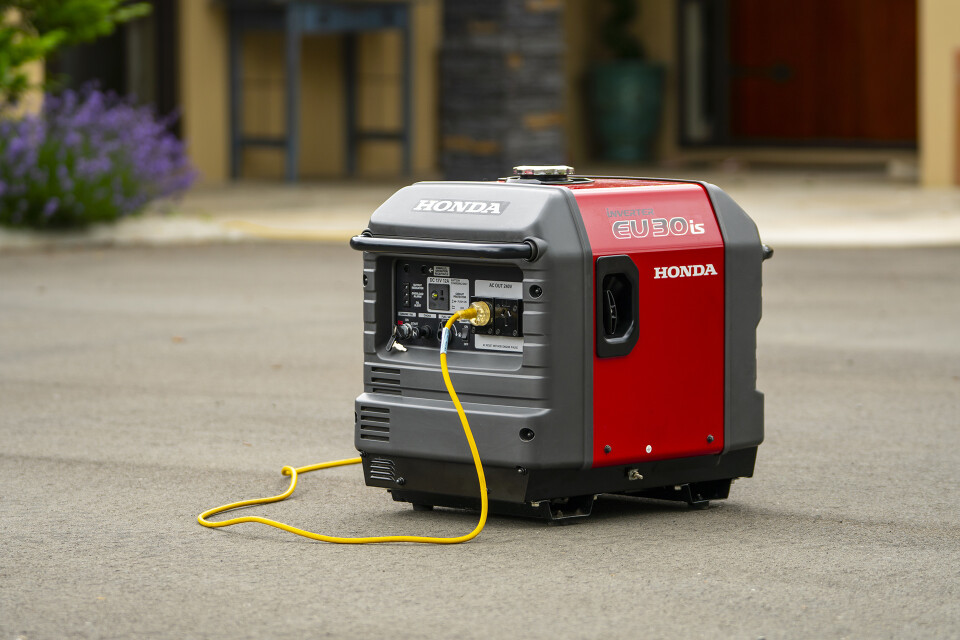 EU30iS
---
The EU30iS offers reliable, fuel-efficient power that is suitable to power a range of sensitive devices, making it ideal for home essential back up power. The EU30iS offers long runtime with up to 20 hours on a single tank.* 
Electric start makes the EU30iS easy to start, while the quiet running makes it unintrusive for continuous running when required. 
*With eco-throttle switched on at 1/4 output.
EU22i
---
Honda's most popular portable generator, the EU22i is ideal for basic home back up power or power when camping, boating or travelling. 
The EU22i can run for up to 8.1* hours of continuous operation on a full fuel tank and is highly portable at a lightweight 21kg.
*With eco-throttle switched on at 1/4 output
view full generator range